27mm x 30mm U Gasket 6m Roll
MAGBA-950.48.215

Available
Bulk discounts available:
Please select options to see bulk savings
Product Specifications
Glass
10 to 12.5, 11.5 to 13.5, 15 to 22, 16 to 17.5, 19, 20 to 21.5

Product Description
Our U gaskets are made of soft, flexible rubber that is resistant to wear and tear. They are available in a variety of sizes to fit different glass thicknesses and are suited to fit our 48mm slotted tubes.
U gaskets are an important safety feature for slotted handrail tubes that help keep the glass in place. They are used to protect the glass from scratching or chipping whilst also protecting the edges of a slotted handrail tube from damage.
RELATED PRODUCTS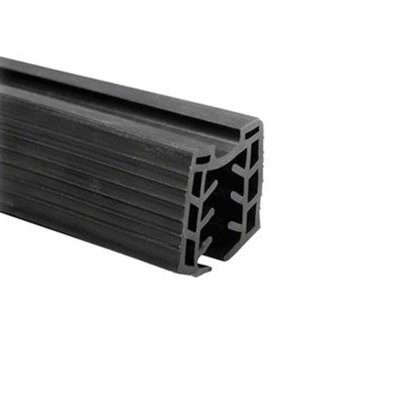 ---
People who bought this also bought...